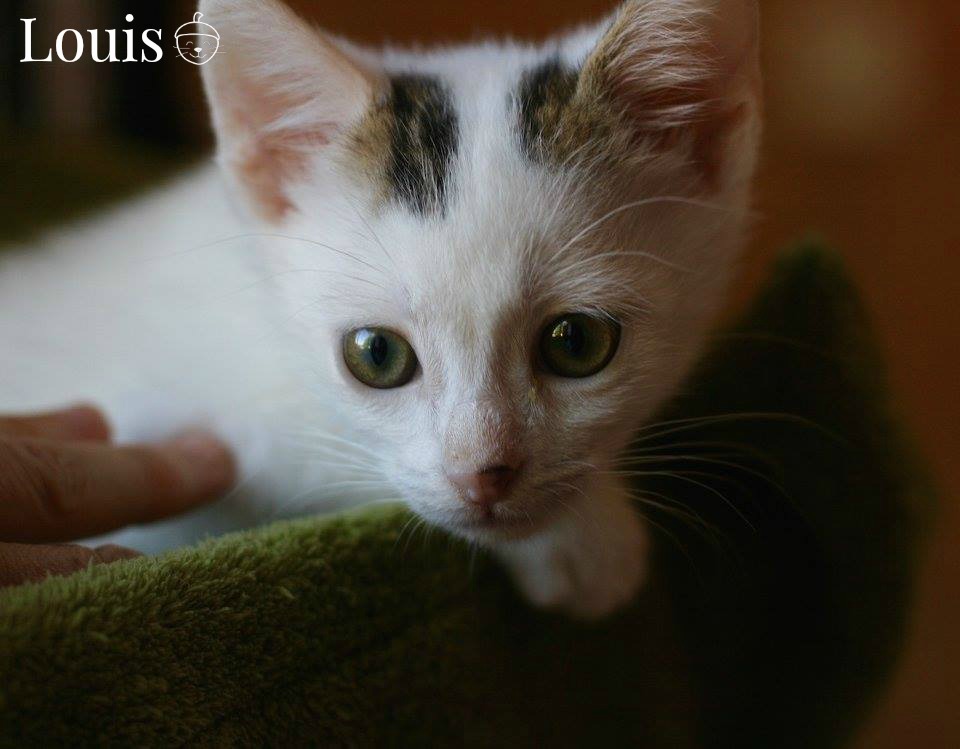 Help Acorn Cat Rescue find a home for LOUIS.
Louis looks like an angel. He's a wee wisp of a boy with his soft, mostly white fur and big, green eyes.
He might look angelic but he can be a cheeky little scamp! He'll poke his nose into everyone's business whether they want him to or not! Louis will provide you with hours of fun and good company.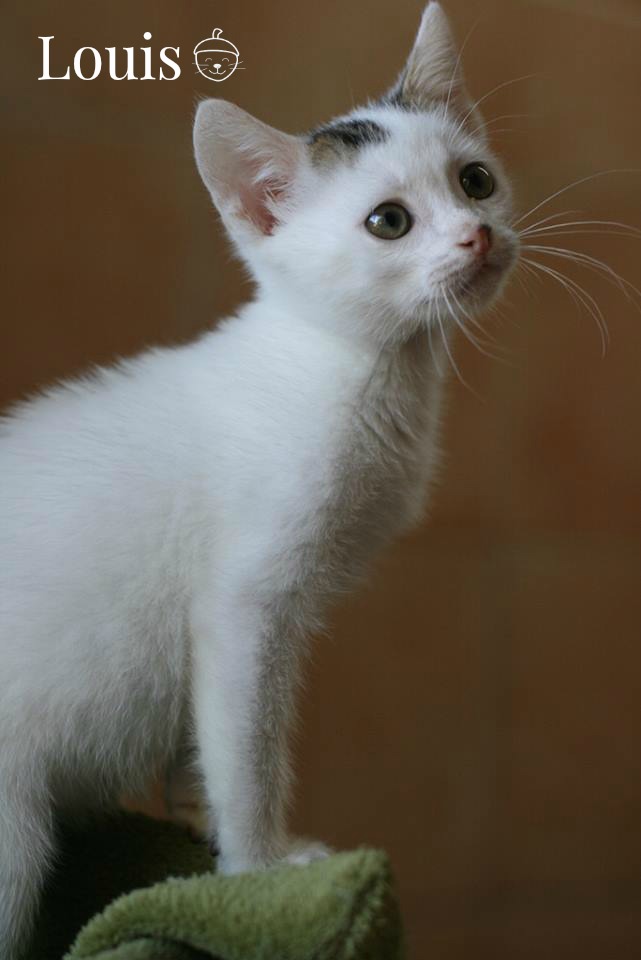 Once he's gone about this daily antics and worn himself out he turns back into enchanting mode; the true Louis, just a baby boy who loves his snuggles.
Louis is chipped, de-parasited and fully vaccinated. You will be expected to sterilise him post-adoption. He is in 24400 Eglise Neuve D'Issac. Please contact Lynda on 05 53 81 30 44 or associationacorn@gmail.com