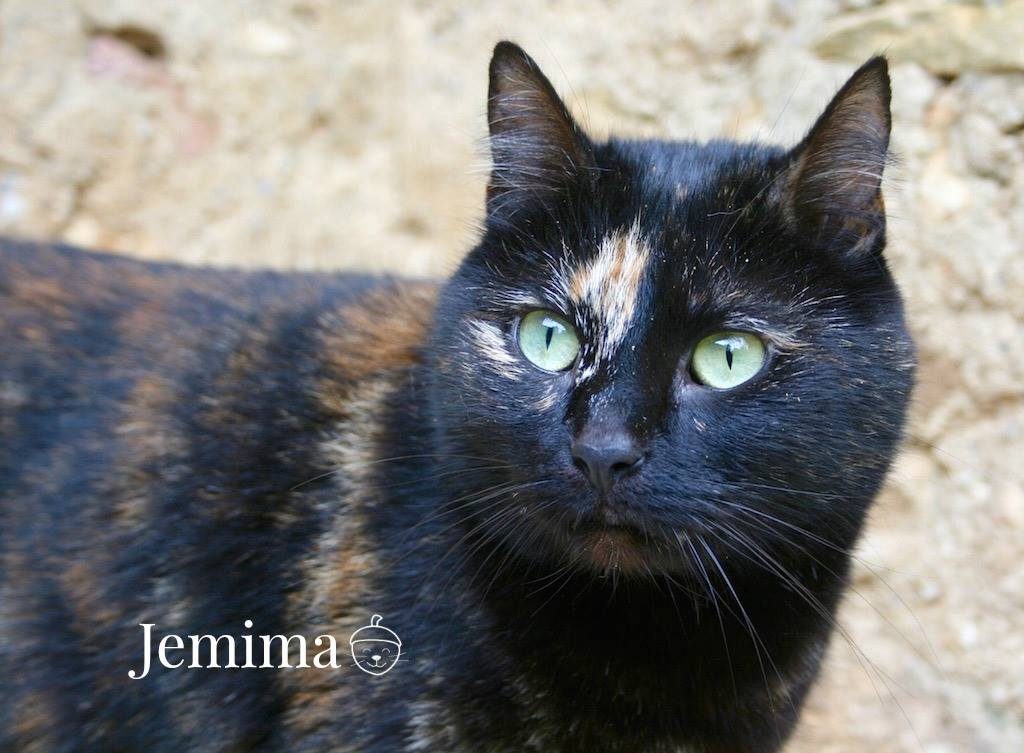 Introducing Acorn Cat Rescue's Longest Stayer, 2 year old JEMIMA.
Who hasn't seen the film "The Sound of Music" and sung along to "How do you solve a problem like Maria?", the song written by the exasperated nuns about the frolicsome and non-conventional Maria?
Well, we sing the same song for Jemima, because although she's a lovely little girl, she doesn't get along with other cats. Due to space limitations, we only have shared pens here at Acorn and so she's an eternal worry for us.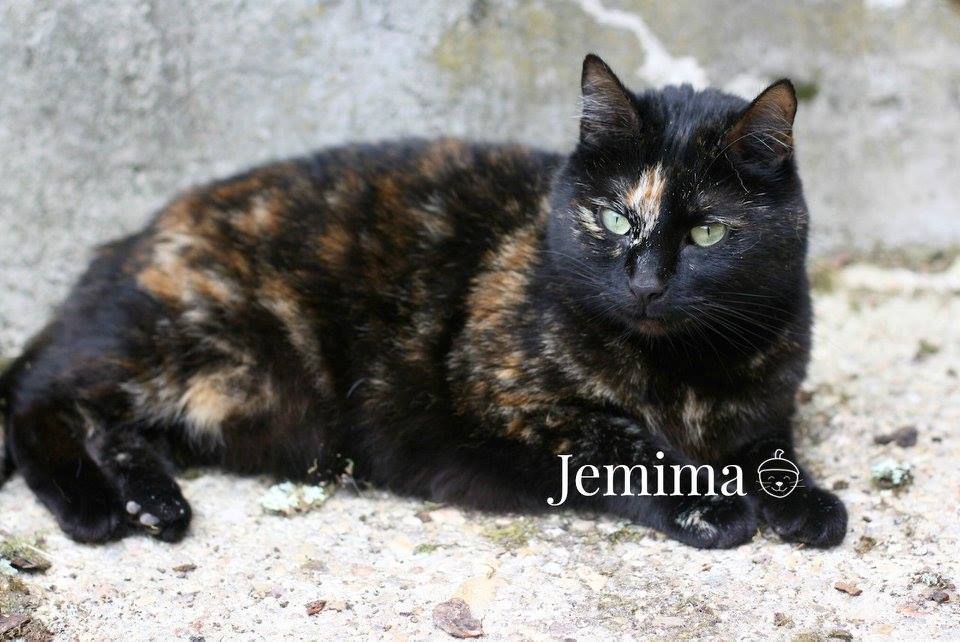 Jemima came to Acorn via a request from a supporter whose local vet had a homeless Jemima in their care and no solution for her, aside from the obvious.
We asked if Jemima got along with other cats and having been assured that she did, it turned out, once she was here, that she very much didn't. So, how do you solve a problem like Jemima?
By finding her the right family.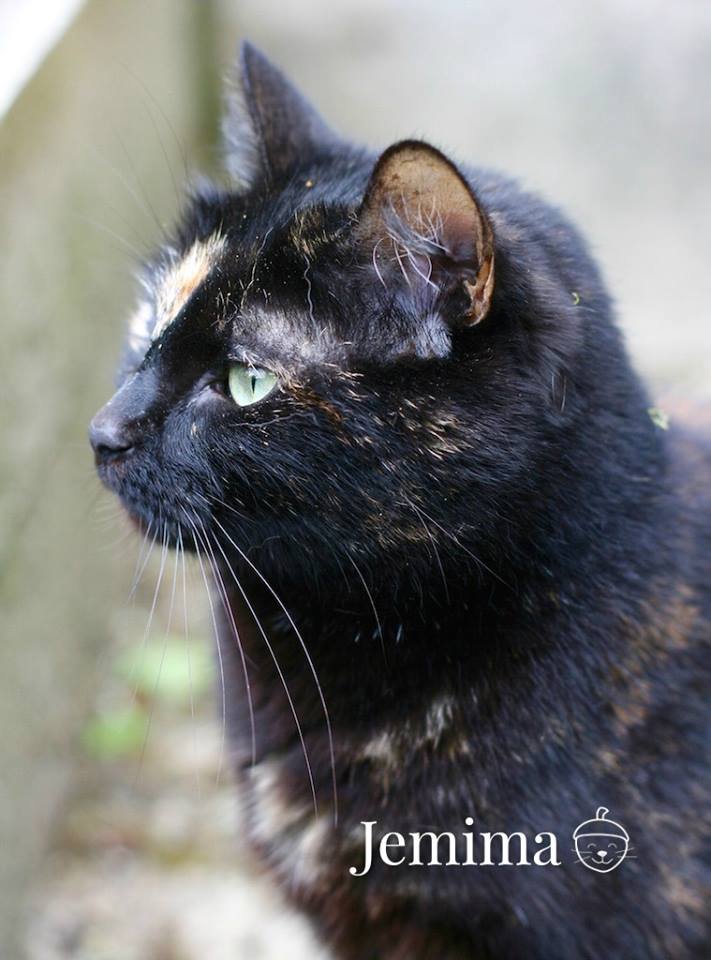 Jemima is a very beautiful cat. She is full of playfulness, she loves toys and enjoys running about and climbing. She's a bright, intelligent girl and she's well house-trained.
She's always eager to greet us first thing in the morning and weaves herself round our legs whilst waiting for her food.
She's very affectionate on her terms. We've fallen in love with her.
We used to think she had a spiteful side but have learnt that this is due to her never having learned what is acceptable and what isn't. She's developed a great deal here at Acorn and behaves very well, aside from the odd occasion where she loves to do an impression of Usain Bolt which may involve taking a playful swipe at your legs. "What fun!", she thinks.
Jemima cannot cope with over stroking around her head or back. This could result in a mouthing bite as a reaction to protect herself from harm. Jemima has learnt real bites hurt us and she doesn't do this any more.
Jemima is still learning that new people will not hurt her. Once she knows you, she is fine and she will live in harmony with you but as we want her home to work out forever, we feel that she needs an experienced owner with no other cats and no children, who will let Jemima get to know you at her own pace.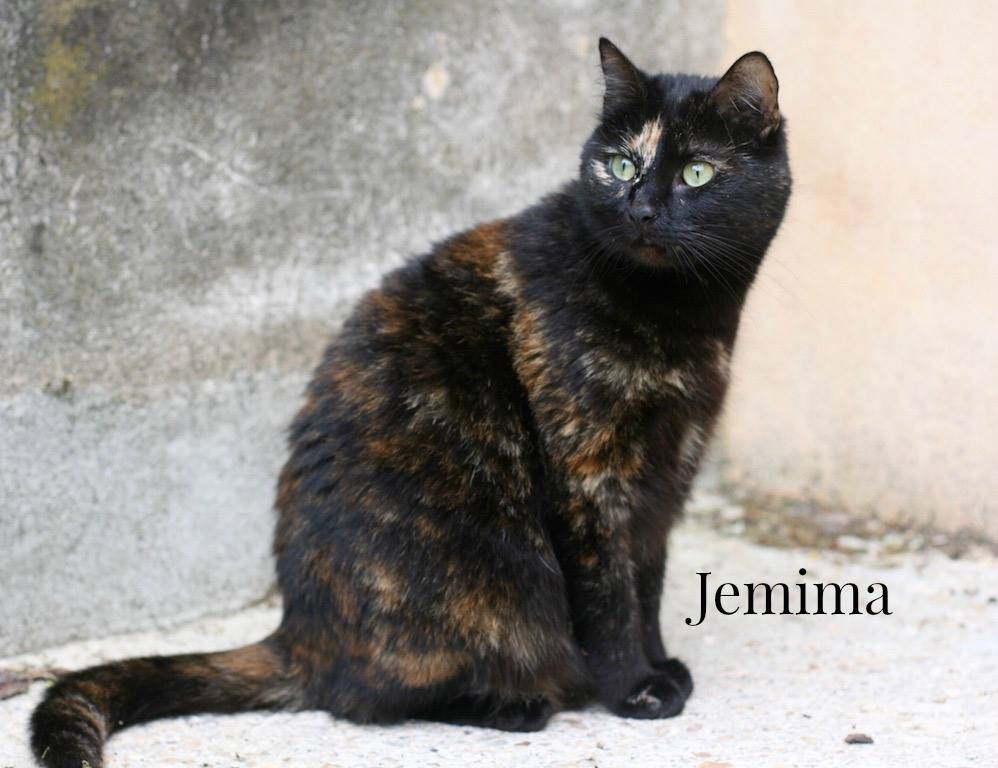 Please, please, please would someone give our Jemima a chance? In consideration of a perfect home, no adoption fee will be asked.
Jemima is chipped, vaccinated and neutered. She is based in 24400 Eglise Neuve D'Issac. Contact Lynda on associationacorn@gmail.com or 05 53 81 30 44.