Acorn Cat Rescue seeks homes for DICKIE (male) and DOLLY (female) born late May 2017.
Dickie and Dolly were absolutely tiny when they came to Acorn. We had saved them from euthanasia and as they were so young, they needed bottle feeding every few hours, day and night.
When they learnt to eat solid food, it make the whites of their fur go a terrible yellow colour as they got the food ALL over their faces and bodies!
Thankfully they've progressed to only eating the food now, rather than smearing it, so we managed to take some better photos!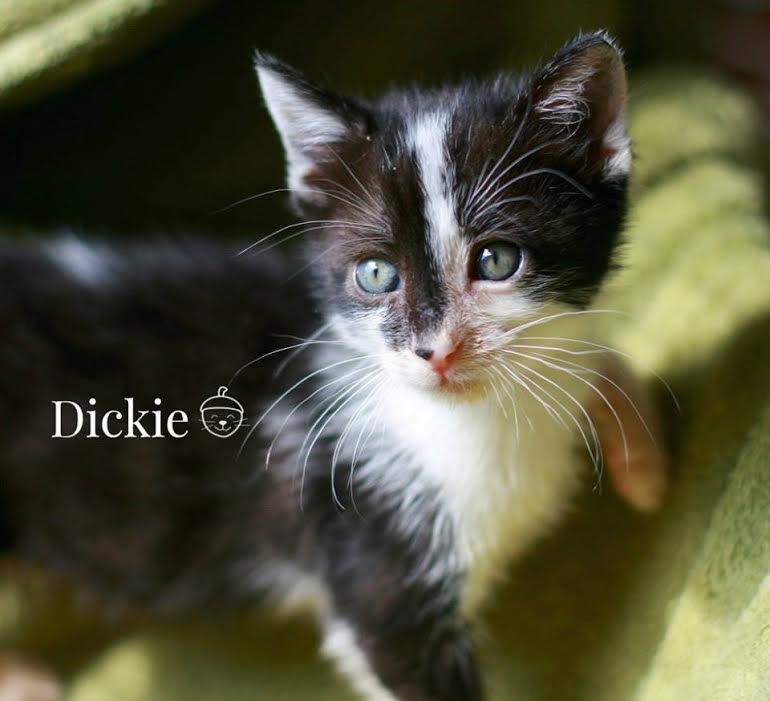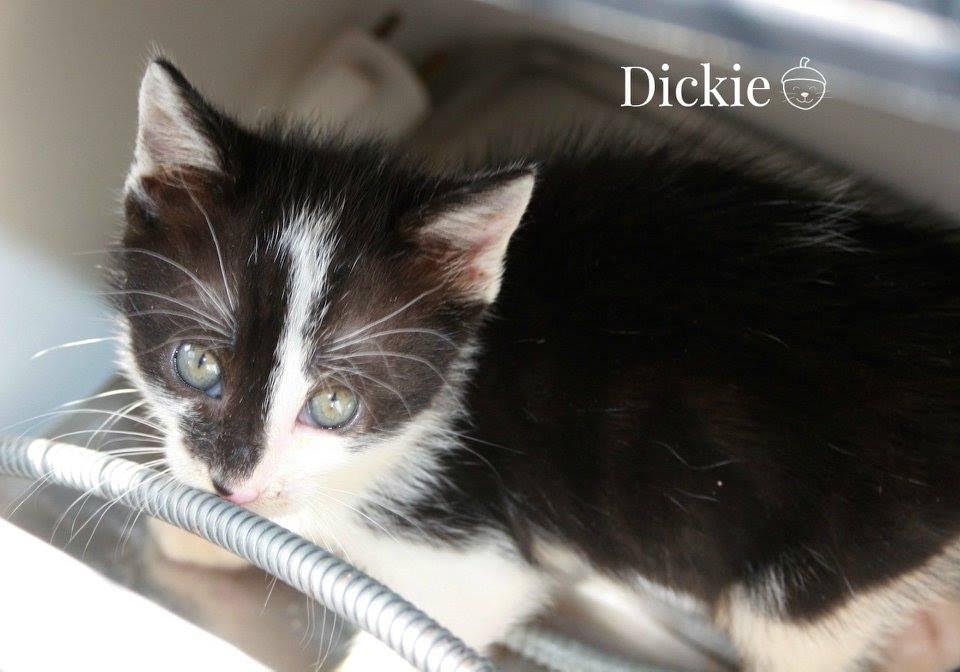 DICKIE is quite happy playing with his siblings but is otherwise in his own little world, happy to entertain himself. Fun fact: he likes to play with his feet! (we do get 'em at Acorn. Maybe it's the water).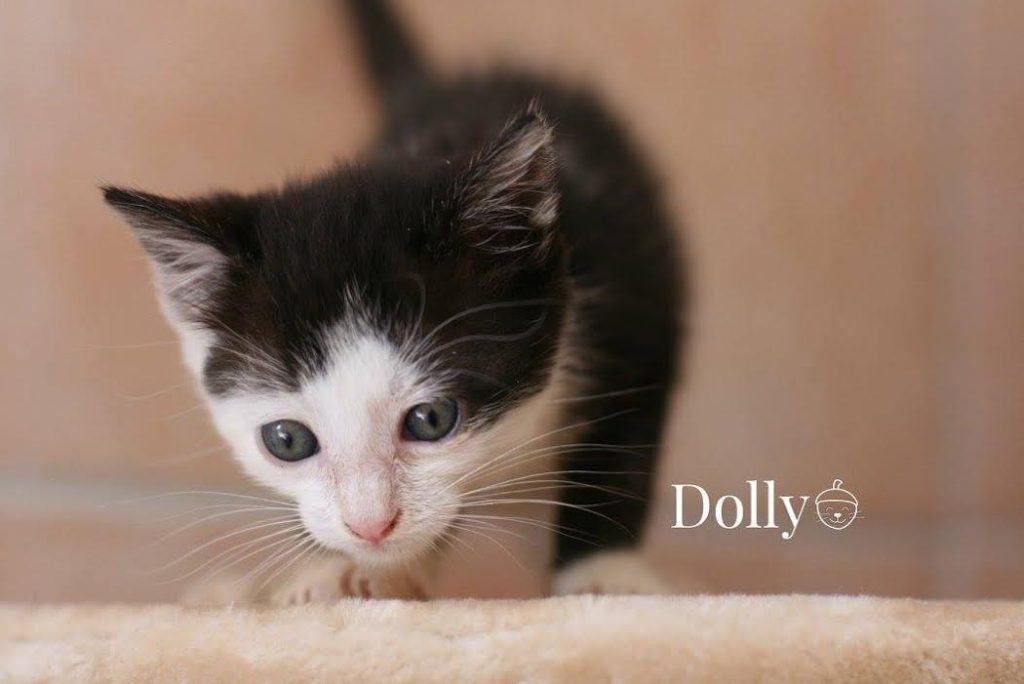 DOLLY is by nature as she is name – delicate and very cute. A real girlie girl.
They will be ready to go to new homes at the end of July and will be chipped, de-parasited and first vaccinated upon adoption. You will be expected to sterilise them post-adoption. They are in 24400 Eglise Neuve D'Issac. Please contact Lynda on 05 53 81 30 44 or associationacorn@gmail.com
To see more cats for adoption and to find out about our work, visit Acorn Cat Rescue