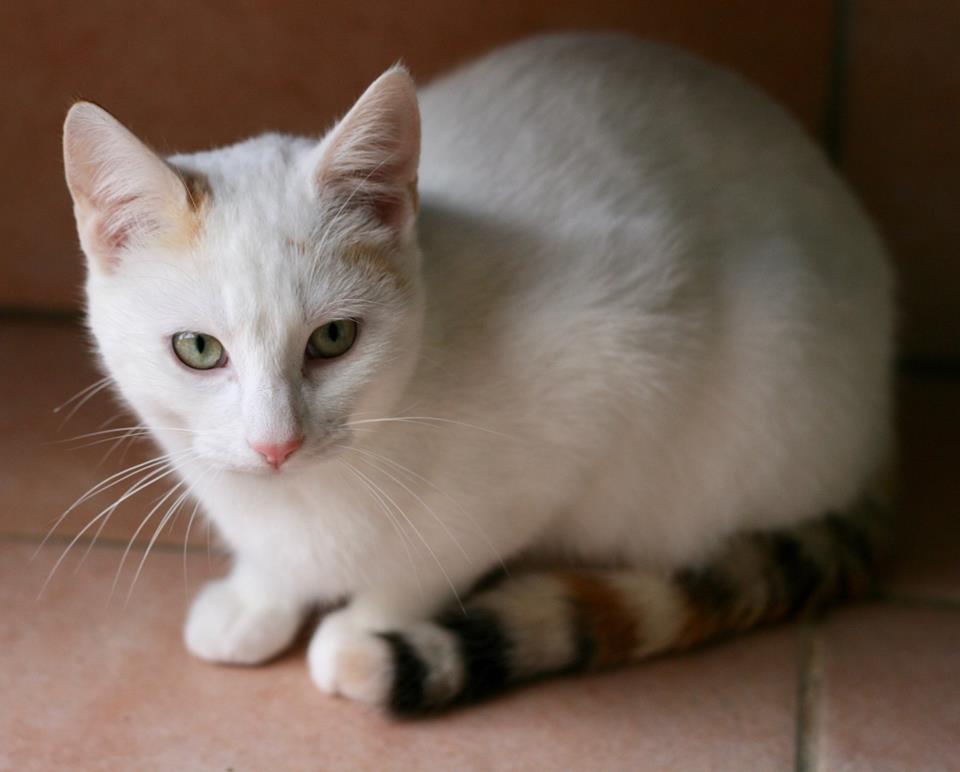 Can you help Acorn Cat Rescue find a home for beautiful ABBIE?
Abbie was brought into Acorn in spring 2018 as a shy, abandoned kitten but has come along leaps and bounds and is now a cheeky and playful little madam who is rather proud of the way she looks!
We don't blame her – she's angelic, with a very unusual tail!
She has been waiting far too long for a home. Abbie is fully vaccinated, chipped, sterilised and de-parasited.
Abbie is in 24400 Eglise Neuve D'Issac
Contact Trevor on 05 53 81 30 44 or associationacorn@gmail.com